ACS sets a trend in tackling low wages in fashion rental
The Business
Advanced Clothing Solutions (ACS) is at the forefront of a clothing rental revolution and has been leading the way since 1997.
ACS started out as a Highland wear and kilt hire business, initially focussing on the Scottish market.
After incredible growth and expansion, ACS now provides formalwear and dress rental services to hundreds of independent stores and retail chains across the UK and Ireland as well as direct to customers.
Around 80% of menswear outfits rented for functions in the UK come from the company's Eurocentral facility in North Lanarkshire.
ACS has gone on to become Europe's largest rental and resale fulfilment centre and is pioneering a shift towards environmentally friendly fashion alternatives.
It uses cutting-edge technology to ensure garments can be used for as long as possible through good care, repair and refurbishment.
ACS, which employs up to 150 people depending on the season, is proud to offer a sustainable alternative to 'fast fashion', one of the world's biggest polluters, winning a number of environmental business awards.
The company strongly believes its staff are its biggest asset and has been an accredited real Living Wage employer since March 2020.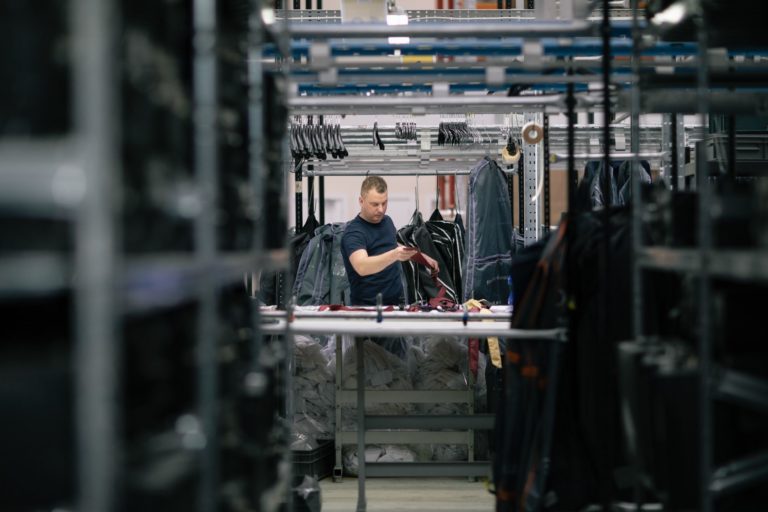 The Process
ACS has always recognised the value of its staff and, as the business has grown, invested heavily in training and development, even setting up its own academy to offer vocational qualifications in logistics and textile care.
ACS decided to make a commitment to the Scottish Business Pledge, a values-led partnership between government and business that is based on boosting productivity and competitiveness through fairness, equality and sustainable employment.
As part of the pledge, paying the real Living Wage is a core requirement, and ACS decided to confirm this commitment by becoming Living Wage Accredited. ACS began the accreditation process about 18 months ago.
ACS Chief Operating Officer Anthony Burns said: "We recognised that staff are our biggest and best asset and we wanted to make them feel valued. For many years through staff and employee engagement schemes, pay was one of the things that was always raised. So, saying we pay at least the real Living Wage is one of the biggest ticket items we could do. From conversations with employees, they recognise we are trying to make a real difference for them. If all employers did the same thing then maybe we wouldn't have the same levels of poverty in society. The real Living Wage should be the baseline, the starting point for all good corporate citizens."
The Benefits
ACS believe effective employee engagement is a crucial component of improving performance, driving efficiency, reducing sickness absence and enriching employees' experiences of work.
When ACS undertook its 2020 Staff Engagement Survey it was clear that approach was working.
Most respondents strongly felt that they continued to make an impact on the company in their job roles.
Another positive was that 81% of staff rated their employment with the company as Excellent/Good – a 2% increase from the previous year's survey.
An improvement in the 'rewards and recognition' section, for the first time since the survey started, was attributed to ACS embracing the real Living Wage.
ACS operative Arek Postolski, who is working towards a diploma in leadership, added: "I now feel very confident when it comes to my day-to-day finances. That is the biggest benefit of being paid the real Living Wage. It gives me stability and peace of mind. I feel very proud that I now work for a Living Wage accredited business. I really feel like I am part of the company and I hope to be an even bigger asset for them in the future."
 Anthony continued: "We have noticed a real reduction in queries about pay and remuneration because it is standardised pay with the real Living Wage being the minimum. We like to think we invest in our staff and in turn we get more back."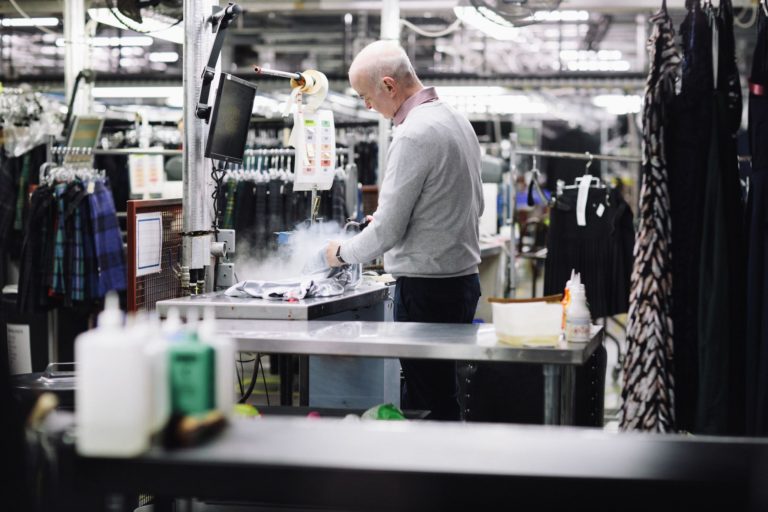 Advice to other employers
ACS explained that adopting the real Living Wage is one of the biggest and best things it has done as a business.
Anthony said: "I would say don't delay, don't procrastinate, go ahead and do it. All businesses have a duty of care as good corporate citizens to do the right thing and value employees and this is a real way you can do this. It didn't take long and any time spent dealing with the administration around it, which wasn't long, is absolutely offset by the benefits that come with it."
Arek concluded: "My message to employers is go for it, pay that little bit extra. Your staff will appreciate it and will repay you over and over again. The Living Wage accreditation is a badge of honour that both you as an employer and us as employees will wear with pride."