Family values on show at Drumfork Nursery
The Business
Drumfork Nursery and Family Centre is a purpose-built business in the town of Helensburgh, catering for babies and children up to pre-school age.
In early 2020 husband and wife, David and Roanna Wood, took over the business. They have continued to develop and grow the nursery, putting their staff and the care and development of children who attend, at its heart. Plans are under way for the development of a Forest School a short walk away from the nursery.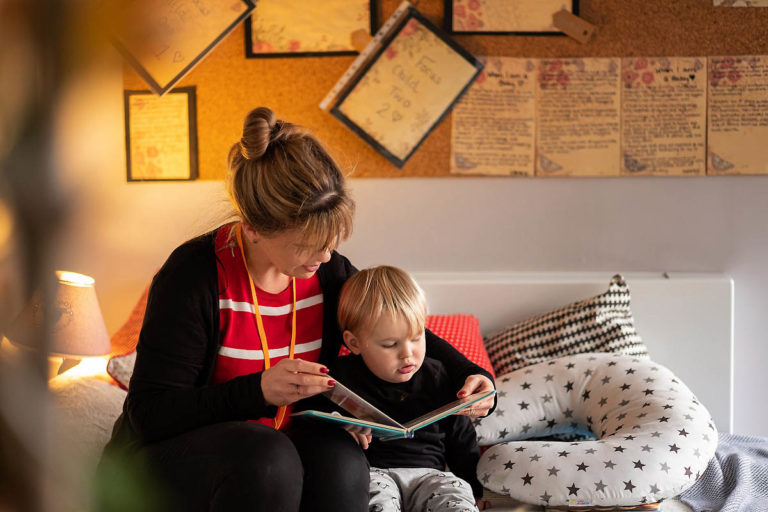 The business prides itself on providing all children with a learning environment that is 'enabling, stimulating and encourages them to explore new things'. A core focus of the facility is to stimulate the curiosity of children to support their learning through play.
Twenty staff are now employed at the nursery including childcare practitioners and a full-time cook, all of whom earn at least the real Living Wage.
The nursery continues to recruit as it expands and paying better wages has been a priority for the couple ever since they took over the business.
David said: "We are very much about 'one team, one dream'; we're all in this together. It really is just about us doing everything in our power to make life better for the people who work with us. If we need to pay more than that's what we'll do."
The Process
The couple wanted to make positive changes for the staff after they took over the business. So in August 2020, as part of this approach, they began looking at pay structures. After assessing the benefits the real Living Wage could bring to the business, they made the decision to begin paying the real Living Wage, which they implemented for all staff from January 2021.
David explained: "We value everybody and wanted people to stay. It is hard to recruit and we are competing with local authorities for the best practitioners. Local authorities have a bigger budget and can afford to pay more so we needed to step-up and make sure that we are, where possible, in line with them.
"It's about retention and it's about making sure people feel valued and from the start that's all we've ever wanted to do. We don't want to lose anybody because of something as simple as making a change to how we pay wages."
David said applying for the real Living Wage accreditation was "simple and straightforward" and would encourage other employers to do the same.
The Benefits
David added: "For some of our people it has had a huge impact. We've had a couple of staff who have almost doubled their wages because they have gone from being students on to the real Living Wage. There's definitely a buzz about the place. I don't think it is just down to money alone, I think people are really enjoying who they work with and we've got a really good team."
Louise Jary has been a nursery practitioner since leaving school 18 years ago and is the staff lead in Drumfork's pre-school room.
She said: "I feel very valued as a member of staff. I know it's not just about the money but it does help with life. I've got three children, a family to provide for, so earning the real Living Wage definitely helps.
"It makes a massive difference to arrive at work knowing you are valued and that you feel loved by the management team. That's a big motivation and where I work is such a happy and beautiful place to be, I'm very thankful." 
Advice for Other Employers
David concluded: "It's costly to recruit and move people around, not just financially, it has an impact on the whole team.
"It's much better that people get a higher wage and stay. Then we can form a bond which means they don't look at other places of employment. I just think ethically it is the right thing to do and if you can go further then you should. The benefits far outweigh anything else."