Esteem Training is an award-winning company, founded in Glasgow in 1986, which specialises in construction supervisory and management training. Their team works with a range of clients from Scotland's most successful major construction and civil engineering companies to family-owned and niche construction specialists.
The company is an approved training partner delivering funded Modern Apprenticeships under a framework agreement with Skills Development Scotland. They coach candidates through Scottish Vocational Qualifications Levels 3 and 4 in areas including occupational work supervision, construction site supervision and construction site management.
The team at Esteem Training places great emphasis on identifying any additional support needs that candidates may have, and the organisation is proud of their status as a disability-approved employer. Esteem Training also has a diverse, valued, and inclusive workforce, of whom 33% have a disability or a learning condition. The company is also age diverse with 31% of staff under the age of 30 and 21% older than 60 years.
As well as focusing on creating an inclusive team, Esteem Training offers employees a range of benefits. Following a successful trial period in 2020, the company has implemented a four-day working week with full salary retention to all staff. The team is also actively encouraged to make use of flexible working, and salary sacrifice schemes like Cycle to Work and Childcare Voucher Scheme are available.
During the financial year 2018/19, The Board also committed to expanding the team of professionally qualified assessors and to increasing employees' salary levels. As a part of this process, Esteem Training also became an accredited Living Wage employer in March 2021.
Martina Höfner, Esteem Training's Operations Director said: "We are proud to be part of the Living Wage network. We share many of the same values, including respect for individual abilities and the importance of providing support so that as many people as possible can become empowered to fulfil, even exceed, their life goals and aspirations."
The Process
Despite the adverse impacts of the pandemic, Esteem Training has been committed to an across-the-board reassessment of their salary and benefits approach, in line with The Board's decision. Starting salaries for trainee assessors are now set at 27% above the rates of the two previous financial years and supporting staff have seen an increase of between 20% and 67% in their income.
Having already implemented the majority of changes needed to become an accredited Living Wage employer, Esteem Training felt it was important to make a public statement of that commitment. The next logical step was to seek formal recognition of this through Living Wage accreditation.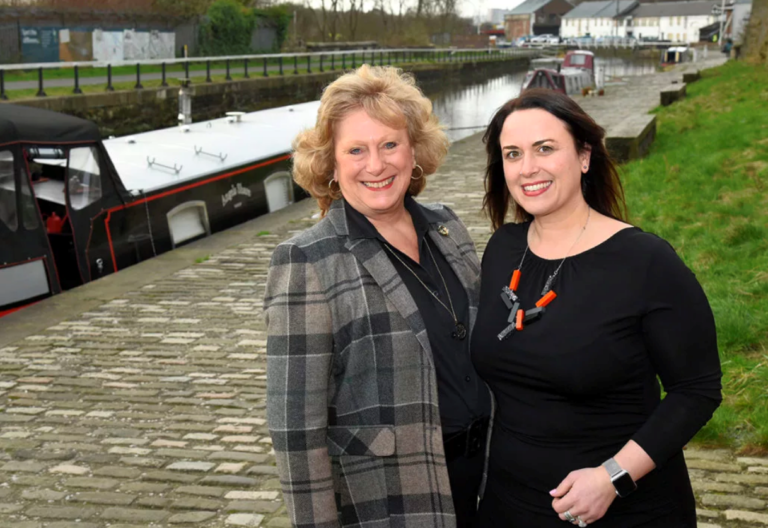 Martina explained: "As construction supervisor and management training specialists, the majority of the Living Wage Employer pre-conditions were already in place through our internal human resources and personal development infrastructure. As a result, we found the accreditation process relatively straightforward."
The Benefits
By setting salary levels above those offered by competitors and by becoming an accredited Living Wage employer, Esteem Training has been able to attract the best professionals in the industry. As well as being able to recruit new talent, accreditation has contributed to a high level of staff retention, which has enabled the company to grow in size and strength.
Martina said: "Continuity of service, including maintaining close working relationships with our clients is crucial to our business and constitutes a core aspect of our USP (unique selling point).  Maintaining high levels of staff retention, as is our fortunate experience, allows us to keep delivering successful outcomes for our candidates – and this has proven ever more important while coaching learners through the various lockdowns necessitated by the pandemic."
For Esteem Training, it is also important that staff feel valued for the work that they do. This has been especially important during the pandemic, as the team has had to adapt to new challenges, including working in a virtual environment and delivering exclusively online courses. For Esteem Training, Living Wage accreditation was a practical and formal way to reward staff for their hard work.
Martina explained: "Our teams are respected colleagues and highly valued assets and paying the Living Wage is a practical step which employers can take to demonstrate the high esteem in which they hold their staff."