Girvan Youth Trust: supporting young people is at its heart
The Business
Girvan Youth Trust (GYT) is a not-for-profit charitable organisation based in Girvan, South Ayrshire.
GYT was established in 1999, starting as a drop-in facility one evening a week at the local community centre.
Its primary goal is to engage with local youths to support them in making 'positive and healthy life choices' in all areas of their lives.
The grass-roots project has a dedicated team of youth workers, volunteers and trustees who live and work in the community, and have young people's best interests at heart.
The focal point of the organisation is the Z1 Youth Bar, a state-of-the-art, multi-functional, dedicated youth centre in Girvan. It's the only facility of its kind within a 30 mile radius.
The charity works in partnership with other service providers to enable young people to fulfil their potential by building confidence, self-esteem and life skills.
Just before the Covid-19 pandemic struck, it was operating five days and six nights a week and engaged with around 300 young people, aged between 12 and 26.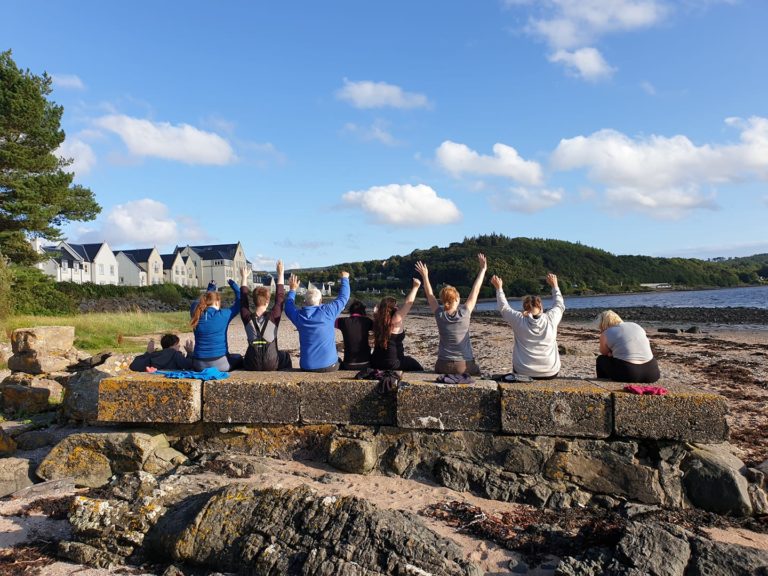 Lucy O'Donnell, Detached Youth Work Co-ordinator, said: "We open our arms to any young person. We will engage with them and give them any kind of support they need if it's within our skillset."
Upcoming projects include a new IT hub which will give youngsters, and the local community, access to free Wi-Fi.
 The Process
GYT has a staff team of 16 employees, ten of whom were earning the minimum wage prior to the charity becoming an accredited real Living Wage employer at the start of 2021. These ten workers have since benefited from an uplift in pay to the real Living Wage.
The decision behind the uplift was to reward staff and ensure they felt valued and respected for going above and beyond what was expected of them when they are working with young people.
Lucy explained: "It was just before Christmas when we had a discussion about what we could put in place; what is going to be good for the staff team that is not just 'let's have a wellbeing session, let's do yoga'. We wanted to do something that was actually real, that our team can physically benefit from, so we decided to become an accredited Living Wage employer.
"The process was surprisingly straightforward and wasn't too time consuming. Sometimes this kind of thing can drag on but we were really surprised by how simple it was. It's not big and complicated and it's definitely not time consuming."
The Benefits
Twenty-year-old Lauren McEwan has been an Assistant Youth Worker at GYT, supporting young people with additional needs, since September 2019.
Since earning the real Living Wage she has been able to open a savings account for the first time. Unlike the UK government's National Living Wage, the real Living Wage is calculated according to what employees need to live on and applies to all workers above the age of 18.
She explained: "Before the Living Wage was introduced I was living from paycheck to paycheck. I didn't have any disposable income, my money was for day-to-day living and bills. I worried if I'd have enough to pay bills but now that is not a problem. I now have extra income and I'm actually able to save money. I can put my all into the job because I am not stressing about money.
Introducing the real Living Wage has enabled GYT to create a fairer pay structure based on experience and ability, rather than relying on minimum wage rates that are grouped according to age.
Lauren continued: "It's not just about the money. I was doing the same hours and same job as people older than me whose wages were a lot higher than mine. That is not the case now that I earn the real Living Wage and that makes me feel more valued and gives me more motivation. I no longer feel like just a trainee youth worker on minimum wage. I do this job because I am passionate about it and I feel fully respected and valued."
Lucy added: "We hope our staff will realise how much Girvan Youth Trust as a whole recognise and value what they bring to the table. Making pay up to the real Living Wage has had a positive impact on our staff's standard of living and it's definitely been a morale boost."
Advice for Other Employers
Lauren would urge businesses and organisations to follow GYT's example, adding: "If you are an organisation considering this then just go ahead with it. It makes your workers feel valued and respected. It's also great for an organisation's reputation because it shows the public you are a Living Wage employer and it means people are going to be loyal to your organisation."
Lucy concluded: "Hopefully, you'll also see the benefits in staff retention and people staying loyal to the organisation. They will also see the tangible life benefits earning the real Living Wage can make."