McGill: building a brighter future for its staff
The Business
McGill is a building services and all-trades construction company based in Dundee. Established in 1981, the business focuses on being the main contractor on a wide variety of projects, from large-scale construction, building services, facilities management and commercial fit-outs, to smaller bespoke contracts.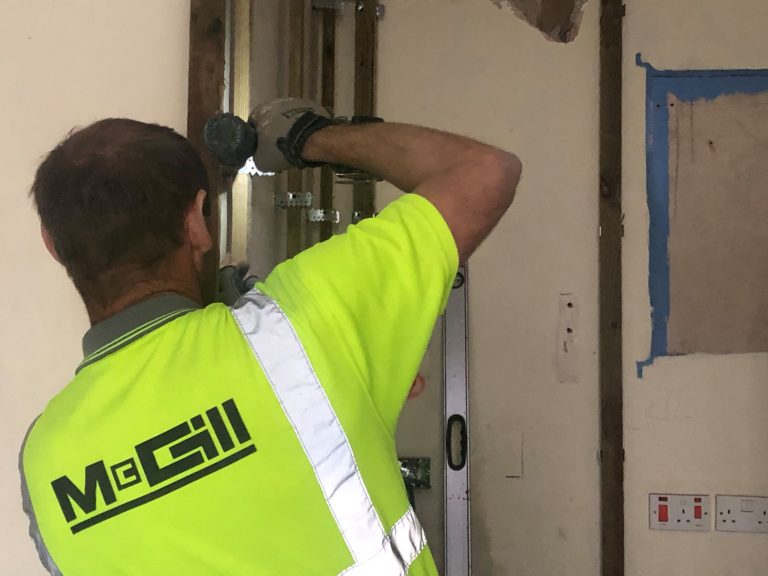 McGill employs around 100 permanent staff, covering traditional trades such as joinery, masonry, plumbing and electrical, as well as fire and safety services, security, quantity surveyors and office staff. It also taps into a large network of subcontractors when required.
The company culture is based around commitment to four key areas: quality management, health and safety, the environment and the local community.
The team at McGill is dedicated to supporting local community projects and has created a culture where employees are actively involved in a large number of community initiatives and events. This focus on community fed into their decision to gain real Living Wage accreditation to support Dundee's bid to become a real Living Wage city in 2020.
As one of the major employers in the local area, McGill felt it was their obligation to support the real Living Wage movement across the city.
Fraser Kirk, Director at McGill, said: "It's not only our duty to get involved but it makes sense from a business perspective and on a human level to support our people so that they don't need to worry about paying their bills."
The Process
Before McGill gained official accreditation, the majority of staff were already being paid beyond the Living Wage.
Fraser Kirk said: "We wanted to make a commitment to our people and we also believe in the idea that people deserve to be paid a decent Living Wage."
The accreditation process took approximately four weeks to complete, from application to gaining official accreditation. They found the process to be "exceptionally straightforward" and were pleased to discover that it could all be done online.
Fraser added: "We went onto the website, filled out some details and had a follow-up phone call to clarify things. There were a few checks on our side just to make sure some of our regular suppliers were also paying the real Living Wage, which they were. It was a very straightforward process and I would encourage other businesses, where they can, to get on board because there are real benefits."
The Benefits
Unlike many in the manufacturing and hospitality sectors, the construction industry has seen business bounce back in early 2021 with 0.9% growth versus an overall fall of 2.9% in GDP (ONS: GDP Monthly Estimate, UK: January 2021). Finding and retaining skilled labour can be difficult and the construction industry is notorious for having a high turnover of workers. McGill is very aware of the importance of retaining good staff.
Fraser explained: "The team sees the Living Wage logos, they understand what it means and there's a sense of pride that they work for a business that supports its people. We've seen a reaction from our employees towards accreditation and it is something that they are proud of."
In addition, the company has invested in training and supported staff through opportunities to grow and develop.
Billy Robertson, Head of Fire and Safety at McGill said: "The Living Wage for me and my team is reassurance. If you are working for an employer who has committed to the real Living Wage, it's showing they also have a commitment to their employees."
Advice to Other Employers
Retaining good staff and skilled workers is very important to the directors at McGill.
Fraser's message to other business leaders who are considering adopting the real Living Wage: "Where it potentially feels like a stretch for them, especially in current times, the benefits far outweigh any costs associated with it. Your people will feel more motivated and you will attract better employees at the recruitment phase. It's a great way to show you care about your team."
Billy concluded: "To other employers, if you are keen on getting good people, then you should be looking at the real Living Wage because it shows the employee that you are committed to paying people a fair day's wage for a fair day's work."