Parsley Box; the business putting people first
The Business
Parsley Box is a home delivery food service supplying easy-to-store meals that can be ordered online or by phone then delivered to your door.
It started as an idea over the kitchen table in March 2017 and just four years later the company floated on AIM, a market operated by the London Stock Exchange. The business has grown turnover to £24.4m in the full-year to December 2020 and delivers over 900,000 products a month with over 500,000 registered users.
Founders Adrienne MacAulay and her husband Gordon realised there was a gap in the market in the 65+ demographic for a meal delivery service offering quality meals that could be stored in a cupboard rather than in a fridge or freezer.
All their food is batch-cooked in UK kitchens to the highest quality and safety standards.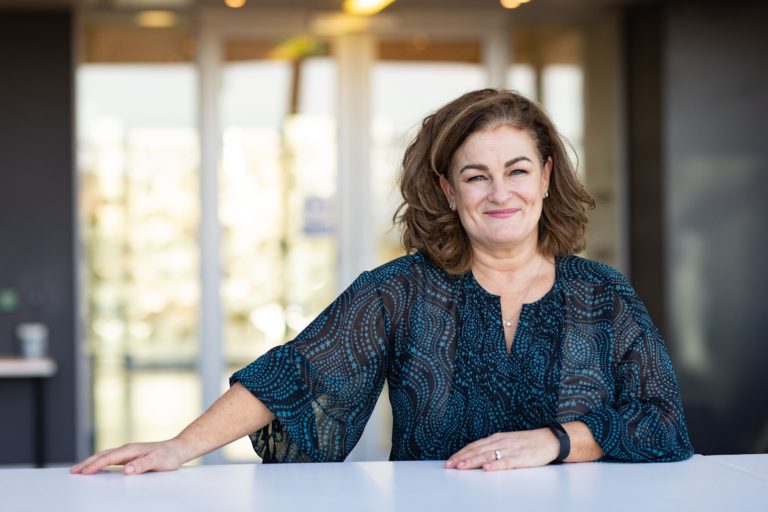 Co-founder Adrienne MacAulay said: "The Baby Boomer+ demographic, roughly defined as those aged 60 and over, is underserved and misunderstood. We couldn't help thinking that there had to be a quicker and easier way of enjoying good food. So, we created Parsley Box – cupboard stored tasty meals, ordered online and delivered fast to your door."
From a tiny basement office, where Adrienne and Gordon manned the phones themselves for six months, the company now employs over 150 people and has recently moved to larger premises in Edinburgh's Quartermile to meet demand.
Parsley Box has been highlighted as one of the 'Ones to Watch' in Sunday Times Fast Track 100 2021.
The Process
Parsley Box had already been paying staff the real Living Wage at the beginning of 2020, receiving accreditation as a Living Wage employer in December 2019.
Cal Bull-Edwards, Parsley Box Head of Communications said: "In terms of staff retention and recruitment it was really important for the employees to know that we were investing in their future. It was very much driven around doing the right thing."
It took four weeks from applying for the company to gain its accreditation. They found the process to be "straightforward and thorough" and found it could all be done online.
The company is rooted in family values and also decided to reward staff who have been employed for over a year with shares in the business.
Cal added: "We wanted to give our valued members of staff the benefit of being part of the success of the business. It's at the heart of what Parsley Box is all about and those family values continue right the way through as we continue to grow."
The Benefits
All Parsley Box staff receive the real Living Wage or above, with around 111 employees on the real Living Wage.
The founders believe when "potential employees see that Living Wage badge" it says a lot about how the company perceives the value of its team.
Parsley Box now has a team that is "fully engaged and holds Parsley Box at its heart".
Adrienne explains: "We fully acknowledge that employees choose companies; companies don't choose employees and that's part of the strategy around really making sure our employees feel valued. The team that we have now really has a kindness about them. Sometimes it might be our customers' only phone call of the day. So, having team members that are kind, patient, understanding and empathetic is important.
"My husband and I had headsets on for the first six months of being in business. We know what it takes to be on the phones for that long. We take that into consideration and we want to have the best environment for our people so that their happiness can actually reflect into the calls and communication with our customers."
This approach has clearly had a positive effect on employees.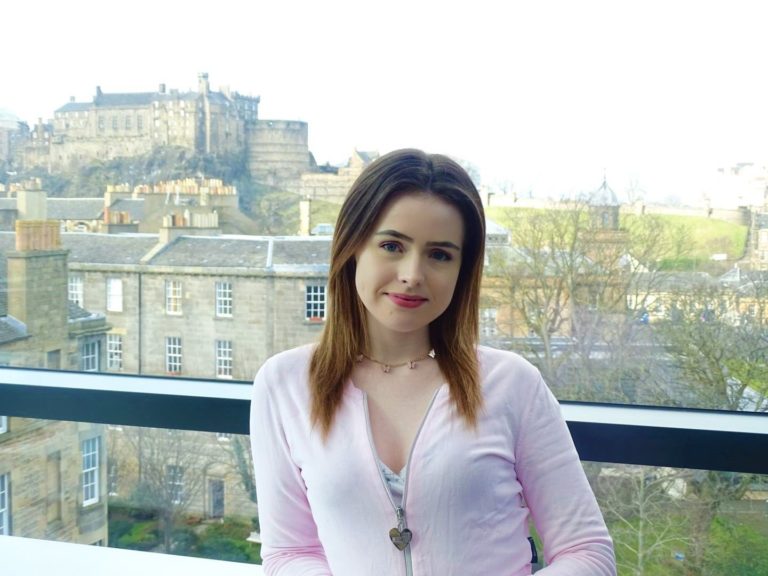 Sorcha Reed, Parsley Box Quality Assurance Assessor, said: "Working for a company that really does care about their employees is amazing. You know that they have a sense of care and understanding for employees and it really does improve morale which in turn translates into motivation to work harder. It really does make you feel appreciated as an employee. That's what attracted me to the company; that they were already paying the Living Wage."
Advice for other employers
Employee engagement and retention is a key strategy for Parsley Box as it continues to grow and take on more staff.
Sorcha added: "Even if you're just thinking about it, that's a great start but I would say definitely just implement it. It makes us feel valued, it is great motivation and it improves relations between the managers and the staff. Seeing a company that does have that accreditation will get the right people to work for you."
Cal concluded: "The process was seamless, thorough but straightforward and shouldn't be a deterrent for any businesses that are considering becoming real Living Wage employers."