Scotia Windows and Doors has accredited as a Living Wage Employer
In Scotland, more than 14% of all jobs pay less than the real Living Wage – around 330,000 jobs. Despite this, Scotia has committed to pay the real Living Wage and deliver a fair day's pay for a hard day's work. 
The real Living Wage is the only UK wage rate calculated according to the costs of living. Employers choose to pay the real Living Wage on a voluntary basis, recognising the value of their workers and ensuring that a hard day's work receives a fair day's pay.  
Since 2011 the Living Wage movement has delivered a pay rise to over 52000 people in Scotland and put over £310 million extra into the pockets of low paid Scottish workers.  
Gavin Smith, MD of Scotia Windows and Doors said: "Particularly now, as inflationary pressures begin to take hold in the wider economy, we recognise that – as a responsible employer – we have a duty to our employees to help them meet their own financial undertakings.  As Scotia prepares to enter its 40th successive year of trading, it's important that we make a real, lasting commitment to our workforce if we are serious about the Company's future."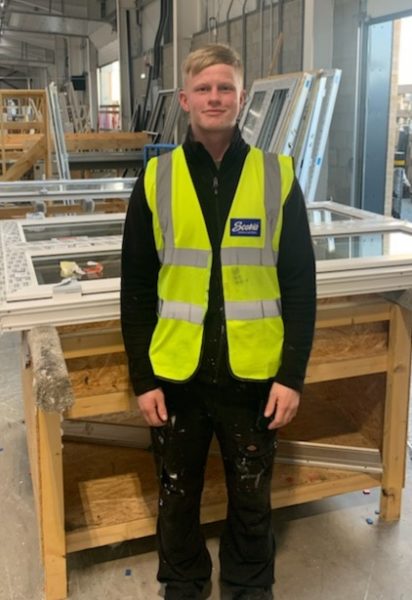 Aaron Brown, Door Glazer at Scotia Windows and Doors said: "Scotia becoming a real Living Wage company has made a massive difference for young people like myself giving them an equal opportunity and more financial stability."
Peter Kelly, Director of The Poverty Alliance said: "Too many workers in Scotland are in the grip of poverty and employers choosing to pay at least the real Living Wage can loosen that grip. Payment of the real Living Wage allows those in work to become more included in society, better meet their everyday needs, and feel that their value and hard work is recognised by their employer. 
Congratulations to Scotia Windows and Doors on their Living Wage commitment, and I hope more organisations follow their lead by becoming Living Wage accredited." 
Lynn Anderson, Living Wage Scotland Manager said: "We're delighted that Scotia has become an accredited Living Wage employer. They join a growing movement of over 2400 employers in Scotland who together want to ensure workers have what they need to thrive.  
Our Living Wage employer network includes lots of smaller employers as well as larger and iconic brands like SSE, Standard Life Aberdeen, Barrs, Brewdog, & D.C. Thomson. We hope to see many more employers following their example."