recognised service providers
Supporting the real Living Wage in the
The Recognised Service Provider scheme is designed to enable employers in the service industries to gain recognition for their commitment to increasing the uptake of the real Living Wage in their industry. The scheme allows us to work alongside service providers across Scotland to enable those working in some of the toughest and lowest paid sectors to play their part in the Living Wage movement.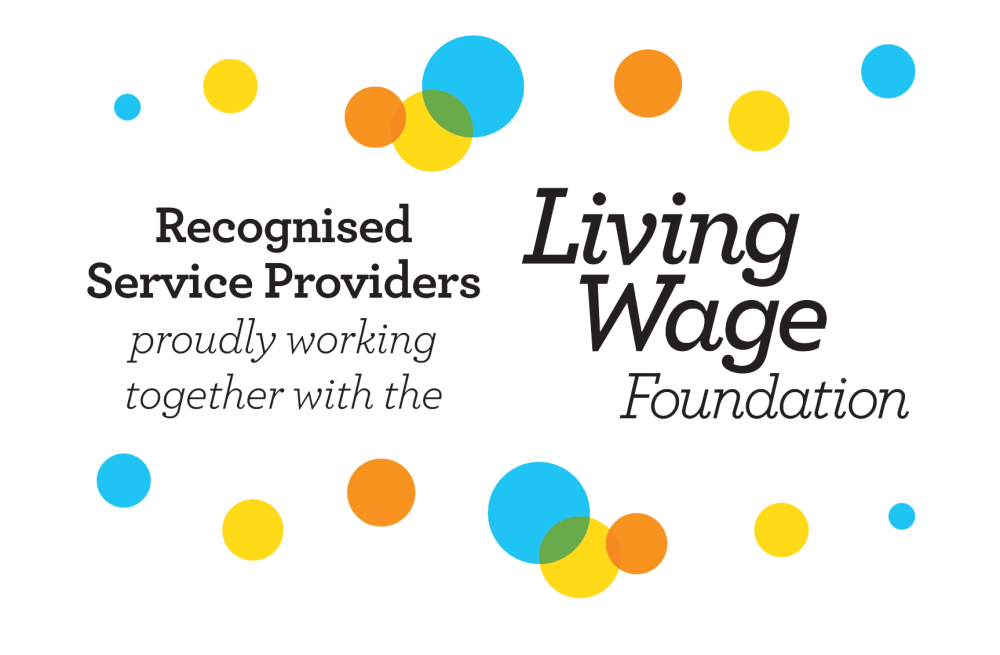 Recognised Service Providers commit to paying all directly employed members of staff, not tied to client contracts, the real Living Wage. They also commit to offer a real Living Wage bid alongside every market rate submittal to all prospective and current clients. This means the client always has the choice to implement the real Living Wage at the point of tender.
To become a Recognised Service Providers you must commit to doing the following: 
All directly employed staff not tied to a client contract must be paid the real Living Wage.

 

Any regular third party contracted staff not tied to client contracts must be paid the real Living Wage.

 

Make a real Living Wage bid for every client bid that you make.

 
For many sectors, implementing the real Living Wage relies on responsible procurement. The movement has been successful thanks to the constructive involvement of both our Living Wage Employers from a client side and our partners in the contracted service provider industries. 
The providers we work with have seen the benefits the real Living Wage can bring and aim to champion the real Living Wage in their contracts with customers. 
If you are ready to take the next step or have any questions about the Recognised Service Provider programme, please do not hestitate to contact us.